Armchair BEA: [DAY 4] Beyond the blog...
Sorry I was absence yesterday but I was pooped. Okay, moving on. So for the forth day of Armchair BEA, the discussion topic is "Beyond the Blog". Like, what other opportunities has the blog given you besides free books or ARC's.
"Has it helped you get offers to write or review elsewhere (maybe even for pay)? Have you gotten invites to special events or places you might not have been to otherwise?"
What has my blog done...
My blog has actually done a lot for me beside's get free books (which is great don't get me wrong). I'm just going to list them okay.
*It has allowed me to be part of a community. I have an actual blogging buddy now, Nikki from Fiction Freak. She is awesome, check her blog out...or die!... lol,jk. =P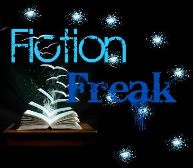 *It has also allowed me to events that my parent's would have otherwise said "NO" to. Like The Teen Author Carnival. That was really great, even if you didn't have to be a blogger to got. There is also BEA & RT, which I can't wait for because I AM GOING! No matter what.
[A Pic from that night.]
*It has also allowed me to meet some of my favorite authors. AND some new ones like Hannah Moskowitz( who is so loud, funny, and crazy fun) and Crissa-Jean Chappell( who loves to take your nightmares and make them 100x worse!).
(Please excuse my appearance, but it was right after school. Me and Crissa-Jean Chappell)
*It has also given me the chance to be in the school newspaper! I already mentioned that but had to say it anyways.
See that's me at the top left hand corner.
*It has also given me the chance to finally do giveaways! I love to win them but I have always loved to give books away even more. =)
Thanks for stopping by!