Read-A-holicZ Stacking the Shelves (6)
Ok so I have felt fine using the Book Haul meme but I felt that I needed to be rooted somewhere, so I decided to change from Book Haul's to Staking the Shelves hosted by
Tynga's Reviews
. Plus I got a book shelf last week for my books! So happy.Already mentioned last week.
I also don't want to remake the meme pic I made (too much time went into it). So I will still be using the Book Haul one. So let's start! Sorry for the quality of the pics as always, took them on ipod.
Bought:
This week I went to the
TEEN AUTHOR CARNIVAL
, so I bought a bunch of books to get signed. I went crazy! I met some new authors & bloggers. I also was Kristi from The Story Siren & Danny and Pushy from Bewitching Bookworms. But I was too shy & kinda starstruck to even utter a word to them. I also missed Nikki, my blogging friend from Fiction Freak. AHHH! I was so mad at myself when she told me she had been in NYC & had gone. Oh well, next time. =)
1. Possess by Gretchen McNeil
2. Gone,Gone,Gone by Hannah Moskowitz
3. Uglies: Shay's Story by Scott Westerfeld, Devin Grayson, Steven Cummings
4. Wings of the Wicked by Courtney Allison Moulton
5. A temptation of Angels by Michelle Zink
6. The Unbecoming of Mara Dyer by Michelle Hodkin
Books I got Signed!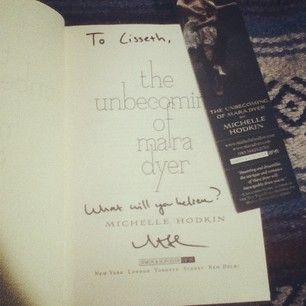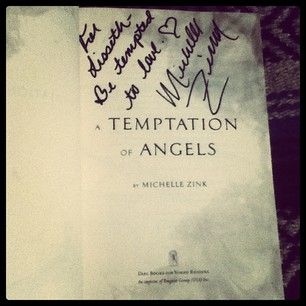 FREE BOOKS!
As I already mentioned I went to the Teen Author Carnival, so at the panel there was a time to ask questions. They passed a box & whoever was brave enough to pick one and ask, got a surprise pack. Of, course I jumped to it & asked Hannah a question and got these beauties. Some got some other ARC's, but I was happy that I got some FREE BOOKS!!
1. Witch Eyes by Scott Tracey
2. The Wood Queen by Karen Mahoney
3. The Goddess Test by Aimee Carter
4.Demon Eyes by Scott Tracey (ARC/October 8,2012)
5. Narc by Crissa-Jean Chappell (ARC/August 8,2012)
SIGNED FREE BOOKS!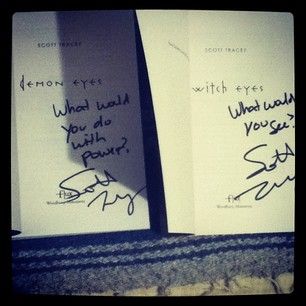 For Review(Tour):
This is the first time I do a traveling ARC tour, So I was super excited when I got the book!
1. Nerve by Jeanne Ryan(ARC, September 13)
It was signed & had a nice note for me!
For Review(Edelweiss):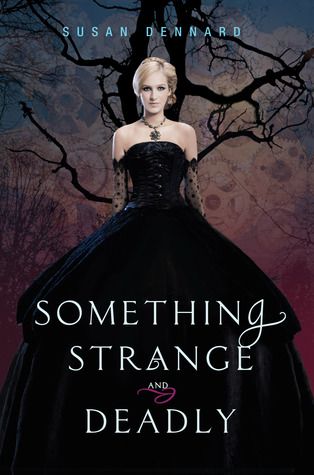 1. Something Strange and Deadly by Susan Dennard (July 24,2012)
2. The Dead Girls Detective Agency by Suzy Cox(September 8,2012)
3. Defiance by C.J. Redwine (august 28,2012)
First time using Edelweiss, I didn't think I was going to get accepted to these titles but I am happy that i got these!
SWAG & Other:
As you may know I was part of the exclusive team for Mirage, the second book to Haven by Kristi Cook. So this week I finally recieved some awesome swag, that I of course will be giving away in another Giveaway. YES, another! =)
This is going to start soon. It will have a bunch of swag. Signed bookmarks, posters, anything that is considered swag. So DON'T MISS IT! Will also include these goodies below & a bunch others. (hint:check out my last few StS to see what swag will be up for grabs okay)
I also found these books at my local salvation army store for less than a dollar! Crazy right?! There some GOOD oldies.
Thanks for stopping by.leave me a comment with ur links to ur Book Haul's, StS, IMM's below!