Weighing in Wednesday #1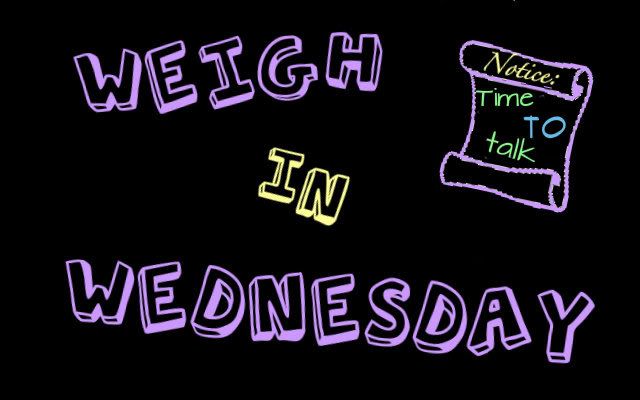 *a weekly meme hosted by Lauren over at
Epilogue
. I have wanted to participate for a while, but now I finally have an opening =)*
Todays topic: Kindle vs. Nook
My Answer:
As you can see, I just recently bought a
Kindle Fire
. It came yesterday, in 2 days! Thank you Amazon! If you couldn't see I am reading Defiance on it!
But before I bought it, I did my research of course. There were a lot of more perks on the Kindle. I'll list
3 TOP Reasons
a kindle is better than a nook:
1. You can download FREE books, they have the largest FREEBIES!
2. They have a ton of more apps that I wanted
3. You didn't have to buy more storage memory, unless you want to, of course.
This video helped me a lot! It compares them both and then you make up ur own mind.
But I am a KINDLE LOVER!!
Video comparison:
What about YOU? Do you prefer Kindle or Nook?