BLOG TOUR: Creed by Trisha Leaver & Lindsay Currie [REVIEW + GIVEAWAY]
HEY EVERYONE!! Hope you're all doing okay, it's getting pretty cold out there >.< but no better way than to get warm with a nice book, right? So I know I've been neglecting the blog but I'll come back just have some faith in me :) Today I'm taking part in the blog tour for CREED, keep reading for my review and a giveaway. Click the banner above to follow the tour and as always comment!! <3
ABOUT THE BOOK: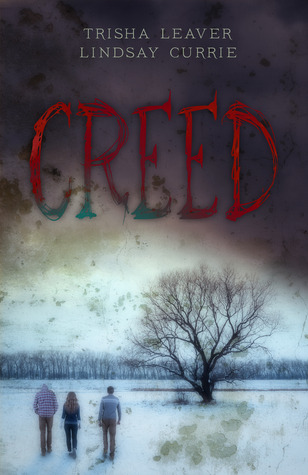 Title: Creed
Authors: Trisha Leaver & Lindsay Currie
Published Date: November 11th, 2014
Publisher: Flux
Format: ebook
Genre: YA / Thriller / Horror
Source: review via Netgalley
GOODREADS
|
AMAZON
|
B&N
|
Book Depository
Three went in. Three came out. None even a shadow of who they once were.

When their car breaks down, Dee, her boyfriend Luke, and his brother Mike walk through a winter storm to take refuge in a nearby town called Purity Springs. When they arrive, the emergency sirens are blaring and the small farming town seems abandoned. With no other shelter, they spend the night in an empty house.

But they soon discover that not everything in Purity Springs is as it seems. When the town's inhabitants suddenly appear the next morning, Dee, Luke, and Mike find themselves at the mercy of the charismatic leader, Elijah Hawkins, who plans to make Dee his new wife.

Elijah's son, Joseph, offers to help them escape . . . but the price of his help may be more than Dee and her friends can bear.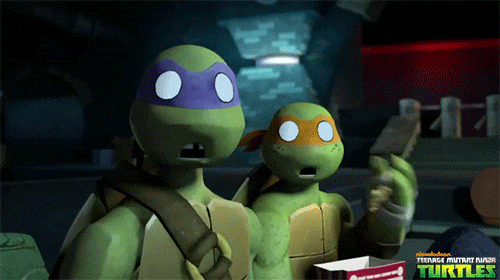 Normally I don't read horror but when I read the summary for Creed, I don't know it just intrigued me so much. I HAD to read it and after reading it, it was so worth the read. As I said I'm not much of a fan of the genre but I did end up enjoying the thrill. I was glad that they all made it out alive (I mean in movies only one comes out) but as it said in the summary, there was a price.
Now, I really liked that the story took me through a lot of mental benders, normally i would stop because I couldn't take the suspense but in this book i really just wanted to plow through and know what was going to hit me next. I liked the characters but overall i didn't connect with them much. I understood there situation and felt bad for them but not much I can relate to. One thing I LOVED was that at the beginning we can get a picture that Dee came from a hard childhood and man, i wish Dee's story of overcoming that and finding love would be it's own novel because it so deserves one.
As I was saying this book was a thrill and the ending was a bit open but that just means we can make our own conclusions, which let me think and I love it when a book makes my head work ;) This was also my first book with crazy clan-like leaders and even though he was made whacked out, i think I like these kinda books now :) Overall I ended up enjoying this book. I would definitely recommend this if you like thrillers, mind twisters, and horror. This is a great ook to read on a cold, wintry night with a nice cup coffee. So 3 gorgeous roses from me!
ABOUT THE AUTHORS:
Trisha Leaver lives on Cape Cod with her husband, three children, and one rather excitable black lab. (He is actually half dalmatian so that could explain a bit of the excitability.) She's spent most of her childhood living inside her own mind, creating characters and stories that only a child's imagination could dream up. Trisha now spends her days breathing life into those characters, writing realistic fiction for young adults.

FIND MORE ON HER: WEBSITE | TWITTER | GOODREADS | FACEBOOK | BLOG
Lindsay Currie lives in Chicago, Illinois with one incredibly patient hubby, three amazing kids, and one adorable, but irreverent Bullmastiff named Sam. She graduated from Knox College in the heart of the Midwest and has been writing for as long as she can remember. Today, Lindsay is an author of young adult and middle grade fiction. She is a proud member of SCBWI, The Horror Writers Association, The YA Scream Queens and OneFourKidLit, a community of authors with debuts upcoming in 2014. Her debut novel, CREED (co-authored with Trisha Leaver), releases from Flux on November 8, 2014. Her second co-authored novel, HARDWIRED, releases from Flux in Fall of 2015. She is represented by Kathleen Rushall, of Marsal Lyon Literary Agency. Any inquiries regarding her work should be sent to her attention.

FIND MORE ON HER: WEBSITE | TWITTER | GOODREADS | FACEBOOK | BLOG
NOW FOR THE GIVEAWAY!
a Rafflecopter giveaway
WHAT DID YOU THINK? HAVE YOU HEARD OF CREED? EXCITED FOR IT TO COME OUT?
LIKE MY REVIEW, THEN LEAVE A COMMENT! AS ALWAYS <3 YOU ALL - LISSETH ^3^