Armchair BEA 2015 [Day 1]: Introductions!
Hello! So I couldn't go to BEA this year because I fell extremely sick (actually everyone in the family did, no one was spared) and my BEA dreams were crushed. But I remembered from A LONG TIME AGO, I actually took part in ABEA 2012 and introduced myself then too. So I decided to join this year again! Day 1 is just to introduce ourselves and we had to pick 5 questions to answer out of 12, here are mine.
QUESTION 1: Tell us a bit about yourself: How long have you been blogging? Where are you from? How did you get into blogging?
I'm Lisseth, I'm 21 and have been blogging for more than 3 years! I'm from NY. I got into blogging because my little sister suggested I make a blog, after I read 200+ books the summer of 2011, and wouldn't stop recommending her books to read (she's not a reader). So that's how I got into blogging.
QUESTION 2: Why do you loving reading and blogging?
Like my blog header says, I read to escape, when I was smaller I went through a lot and books always helped me find a safe happy place where I could escape. So reading has always been something I've loved. As for blogging, I do it because I love sharing the love of books I have with others.
QUESTION 3: What is your theme song?
This was a tough one! I would have to go with My Chemical Romance's "Teenagers" because I'm always going to be stuck in my teenage rebellion stage, I tend to rebel against a lot of things, so these two are my theme songs.[Video below, enjoy!]
QUESTION 4: What is one book everyone should read?
I will never stop recommending UGLIES by Scott Westerfeld! It was my first YA book and I reviewed it here. It got me out of my 2 year reading slump back in middle school and I fell in love with the YA genre and read the whole series around 5 times, though Uglies I've read more than 5.
QUESTION 5: What book are you reading right now?
More like books. I'm read "Bride by Mistake" by Nicole Helm, which is an adult romance book and "A Court of Thorns and Roses" by Sarah J. Maas, which is YA. I'm enjoying both of them right now and yes I multi-read (is that a thing? IDK)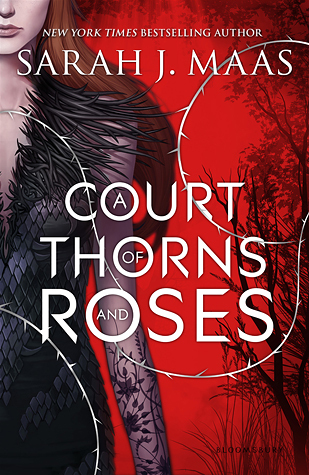 THAT'S IT! DID YOU JOIN ABEA THIS YEAR? LIKE ANY OF MY RESPONSES, LET ME KNOW IN THE COMMENTS!