Bout of Books 13 Read-A-thon [Day 1]: Challenge 1
Almost forgot! Today's challenge for the Bout of Books read-a-thon is from Writing My Own Fairy Tale.. I must now hurry and answer the questions below :D
THE QUESTIONS:
1. How do you organize your shelves?
2. What is one of your favorite book that's not in one of your favorite genres?
3. What is the last 5 star book you read?
4. What book are you most excited to read during the read-a-thon?
5. What book do you recommend the most?
A1: I don't. Which is a problem because I can never find anything. Although I do organize somewhat by putting the favorites on the top shelf.
A2: The one book that is forever a favorite and not in my favorite is ALL UNQUIET THINGS by Anna Jarzab. I don't read mysteries but I gave this a go and never regretted it! It really captured me. I reviewed it on the blog back in 2012!!!! (Man, I'm old)
A3: The Thorn and The Sinking Stone by C.J. Dushinski was the last 5 star book I read recently.
A4: The book I'm excited to read in the read-a-thon has to be Walk On Earth A Stranger by Rae Carson!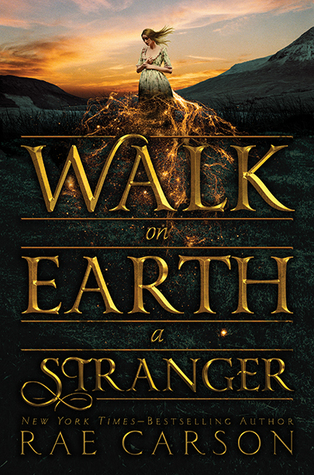 A5: UGLIES!!!!! The Uglies series by Scott Westerfeld is my first and most favorite book series! I can never recommend it enough.
THAT'S IT! DID YOU JOIN BOUT OF BOOKS 13? AGREE WITH ME? LEAVE ME A COMMENT!