Waiting On Wednesday - Lulu [54]: Carry On by Rainbow Rowell
So lets start with my Waiting on Wednesday. I love doing this meme every Wednesday. "Waiting On Wednesday" is a weekly event, hosted @ Breaking the Spine, that spotlights upcoming releases that we're anticipating.
THIS WEEKS BOOK I'M EAGERLY WAITING FOR IS...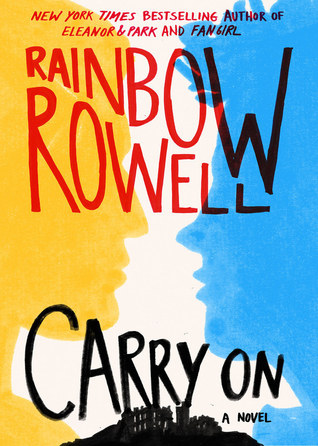 Title: Carry On
Authors: Rainbow Rowell
Published Date: October 6th, 2015
Publisher: St. Martin's Griffin
Pages: 384
ADD IT ON GOODREADS!
Rainbow Rowell continues to break boundaries with Carry On, an epic fantasy following the triumphs and heartaches of Simon and Baz from her beloved bestseller Fangirl.

Simon Snow just wants to relax and savor his last year at the Watford School of Magicks, but no one will let him. His girlfriend broke up with him, his best friend is a pest, and his mentor keeps trying to hide him away in the mountains where maybe he'll be safe.

Simon can't even enjoy the fact that his roommate and longtime nemesis is missing, because he can't stop worrying about the evil git. Plus there are ghosts. And vampires. And actual evil things trying to shut Simon down. When you're the most powerful magician the world has ever known, you never get to relax and savor anything.

Carry On is a ghost story, a love story, a mystery and a melodrama. It has just as much kissing and talking as you'd expect from a Rainbow Rowell story — but far, far more monsters.
WHY I'M WAITING...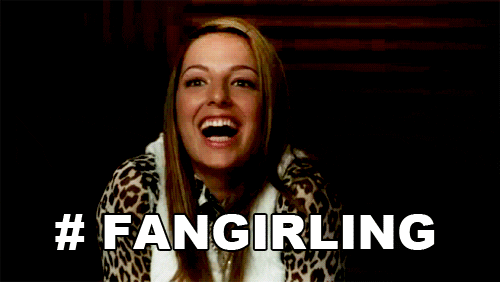 Truth time ya'll, while I might be absolutely fangirling (no pun intended) over Rainbow Rowells new book 'Carry On', It's a cold hard and horrible fact that I have not yet read Fangirl. *Ducks away from rotting tomatos*
Let me explain! I'm excited not because I have read the book but because Ms. Rainbow Rowell is the queen of books and everything that is lovely in this bookish world. Either way I will be reading Fangirl soon, so I might rejoice even more with you guys!
WHAT DO YOU GUYS THINK? HAVE YOU HEARD OF CARRY ON? LIKE THE COVER? EXCITED FOR IT TO COME OUT?
LEAVE ME YOUR WAITING ON WEDNESDAY'S POST IN THE COMMENT'S BELOW!