Waiting On Wednesday - Lizzy [ 57 ] : Until We Meet Again by Renee Collins
So lets start with my Waiting on Wednesday. I love doing this meme every Wednesday. "Waiting On Wednesday" is a weekly event, hosted @ Breaking the Spine, that spotlights upcoming releases that we're anticipating.
THIS WEEKS BOOK I'M EAGERLY WAITING FOR IS...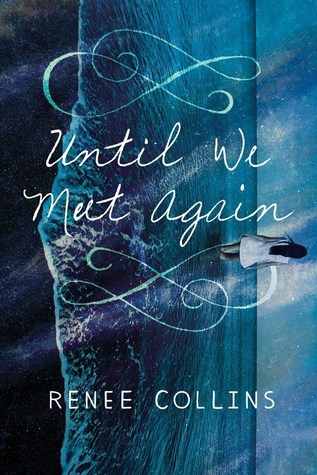 Title:
Until We Meet Again
Authors:
Renee Collins
Published Date:
November 3rd, 2015
Publisher:
Sourcebooks Fire
Pages:
336
ADD IT ON GOODREADS!
They exist in two different centuries, but their love defies time

Cassandra craves drama and adventure, so the last thing she wants is to spend her summer marooned with her mother and stepfather in a snooty Massachusetts shore town.

But when a dreamy stranger shows up on their private beach claiming it's his own—and that the year is 1925—she is swept into a mystery a hundred years in the making.

As she searches for answers in the present, Cassandra discovers a truth that puts their growing love—and Lawrence's life—into jeopardy. Desperate to save him, Cassandra must find a way to change history…or risk losing Lawrence forever.
I love a good time travel story, especially when someone from the past comes to our century. I like reading how they see our world of modern marvels. The last time travel book I read was Alexandra Monirs TIMELESS series, which I LOVED. My favorite era are the 20's so I'm excited to read this!
THAT'S IT! HAVE YOU HEARD OF UNTIL WE MEET AGAIN? LIKE THE COVER? EXCITED FOR IT TO COME OUT? LET ME KNOW IN THE COMMENTS!
LEAVE ME YOUR WAITING ON WEDNESDAY'S POSTS IN THE COMMENT'S BELOW!