Blog Tour: A Shot of Reckless by Maddie Paige [Spotlight + Giveaway]


I'm, sick again. Hopefully I have more news for you all soon. Keep on reading, leave me some comments (it makes me smile), and enter the giveaway! Tour hosted by Me, My Shelf, and I.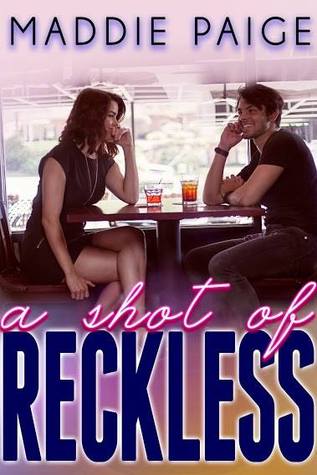 Title:
A Shot of Reckless
Author:
Maddie Paige
Publisher:
Elephantine Publishing
Publication date
: October 14th, 2015
Pages:
252
Series:
Standalone
GOODREADS
|
AMAZON
|
B&N;
|
KOBO
Art major, Roxy Thompson, is a ball of fun—but she's also careful to keep her walls intact when it comes to men. She likes relationships just like her coffee: light and sweet. After having her heart shattered once before, she's determined not to ever feel that broken again.

College senior, Lake Foster, is just tempting enough to make Roxy rethink her rules of engagement. Suddenly, high-dollar shots and a no-strings night out aren't enough anymore.

But Lake isn't looking for long-term. His future is set, and in four months, he intends to graduate and leave Georgia—and everything in it—behind. Luckily, short-term fun is Roxy's specialty, and Lake can't resist what he promises will be a fleeting taste.

Will Roxy and Lake really walk away when their time is up? They only have one shot to find out.


Writing duo Maddie Paige bonded over books, shirtless boys and Step Up movies.

One lives for her coffee while the other prefers hot chocolate.

Both lovers of romance, they tag teamed a manuscript over late nights at Steak & Shake. They live in Atlanta, GA and A Shot of Reckless is their debut.

FIND MORE ON THEM: TWITTER | GOODREADS | FACEBOOK
Must be 13+ To Enter | Ships in US only
THAT'S IT! SOUND INTERESTING? LET ME KNOW DOWN BELOW AND ENTER THE GIVEAWAY!